July 11th, 2022 by admin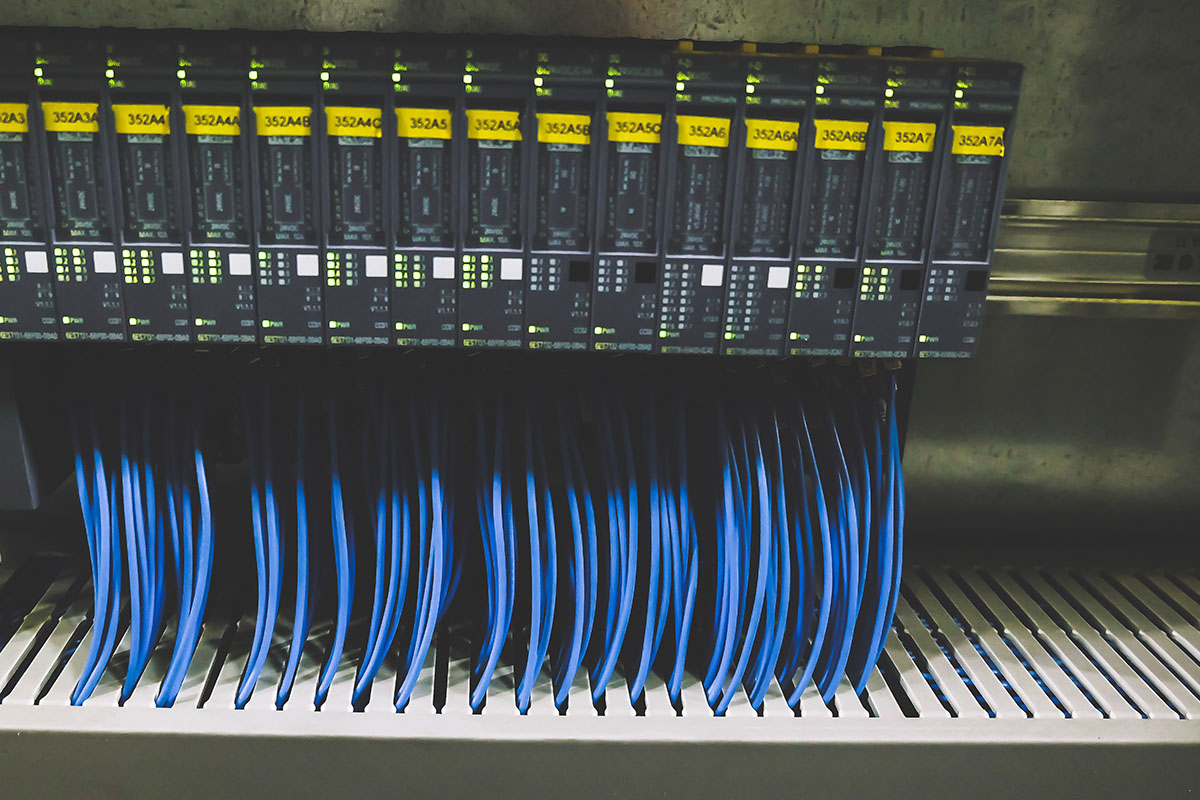 If you are someone who plans to get a cable set up done in your new office, then we are sure that you might have come across the word 'structured cabling' at least once.
This particular term is the buzzword in the cabling world, and before you decide to set up your company office, we are sure you would love to know what it is and why it might be your best pick.
What is Structured Cabling?
Structured cabling is a set-up of cables in a building or room so that it does not look messy. The wires are arranged well, and the types of equipment utilized can be adapted according to the future demands of technology.
Structured cabling is one of the top picks for setting up rooms for businesses. This particular method of cables holds many benefits, some of which are mentioned below.
What Benefits Does Structured Cabling Provide?
There are several benefits that structured cabling offer. It is easier for companies to utilize this form of cabling when setting up a workspace. Here is why structured cabling might be your best approach when establishing a firm.
Simplicity

Structured cabling will offer companies a simple way to set up cables. All equipment and devices that work on the structured cabling interface will only be linked to one central system.

Hence, it will be easier to detect the problem in a simple network than in the wires' complexity. This will save you time and a good amount of money too.

Cost-Effective

The structured cabling network will prove to be cost-effective for your company too. This is because not only will the cabling system be vigilant enough to hold the considerable demands and deliver them smoothly, but it will also boost your company's productivity and reduce the maintenance cost. This cabling will work for a long time in your favor and rarely ever need a maintenance repair, so what's not to love, right?

Future-Proof Investment

While it will work for a long time, the best part about the structured cabling setup is that it's adaptable for the future. We all know how quickly technology is advancing and how often new systems and devices come through. Structured cabling is set up in a manner that makes it the best option to choose when regarded for this change.

The cable setup is efficient and will easily sit well with the future demands of technology.

Helps Avoid Mistakes and Downtime

One of the cons of having a regular cable set up is the tremendous amount of wiring and plugs. Hence, such set-ups increase the risk of you unplugging the wrong system or any other unintentional human error.

On the other hand, the smooth set-up of structured cabling reduces such risk and avoids any downtime in the company's efficiency.
How to Choose a Structured Cabling Company
Several companies provide structured cabling solutions; however, DTC has always been the best in business.
Formed in 1982, DTC is a company with years of experience and a lot of insight into its work. We understand that each business works on different principles and hence requires a different setup.
So, DTC sits with each firm, understands their requirement, and formulates a plan once they reach a middle ground. This mutual understanding helps DTC deliver the best solution and is one of the main reasons the company has maintained a 97 percent customer satisfaction rate. With ten years of advanced technician experience, there are some reasons why a digital telecommunication corporation might be your best pick.
Right Cables for the Job

Each company requires a different set of cables and a different working system, and DTC understands this completely. Hence, to fit the requirement of all companies, DTC offers many other cables like backbone, horizontal, feed cabling, etc. to fit the requirement of each company

Cable Testing

Our primary goal is to provide the best efficient cables. Hence, all installed lines go through a proper trial and error to ensure they are the best to work with.

All cables go through the TIA/ISO standards and are one of the best in business.
With that said, we hope structured cabling will be your pick when setting up a workspace. If you need a service to install the set-up, you know which one to contact now.
Posted in: Solutions